Remote-controlled machines
Cegelec CEM supports its customers in the creation of specific equipment enabling operators to work safely in radioactive, extreme or confined environments.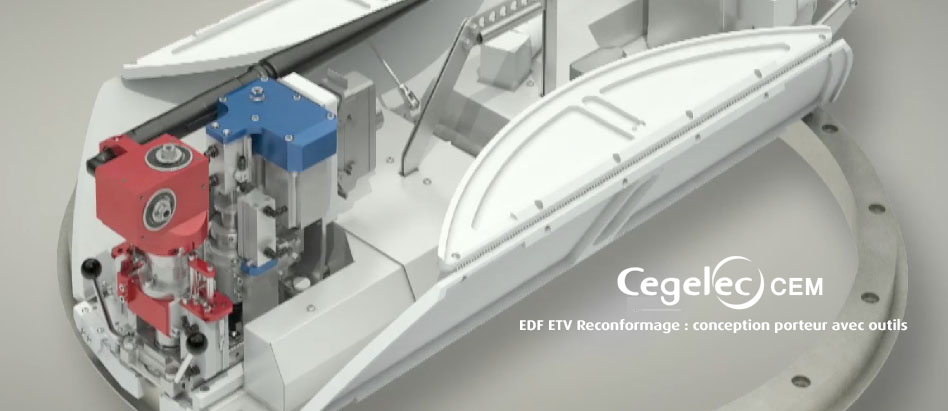 Scientific research and nuclear production activities require unique, remote-controlled and fully customised machines that meet highly specific requirements. Innovative and pragmatic, Cegelec CEM engineers develop tailored solutions: prototypes, remote-controlled devices, test benches and platforms, and more.
Specialised machines – studies, design, construction and commissioning of:
Remote-controlled equipment for operations in controlled areas
Machines for waste recovery and conditioning
Specialised and high-integrity handling tools
Radiological protection and confinement systems
Robotic systems
Tools for NPP operation
Cegelec CEM provides its customers with services and equipment for unit outage operations: assistance with refuelling, steam generator safety procedures in relation to the water feed, assistance during inspection operations, and more.
In-service support tools for NPP
Cegelec CEM designs, develops and qualifies tools for working on equipment in EDF reactors in operation, in complex environments with demanding radiological conditions. This equipment includes components important to safety.
Integration of industrial equipment
As a prime contractor for industrial projects and leader of construction consortia (design, pre-production, production launch, etc.), Cegelec CEM has always had a truly industrial vocation and is engaged in numerous projects where our mechanical skills enable us to respond to customer needs.