Handling systems
Cegelec CEM offers custom turnkey handling and lifting solutions, from the engineering stage through to industrial commissioning.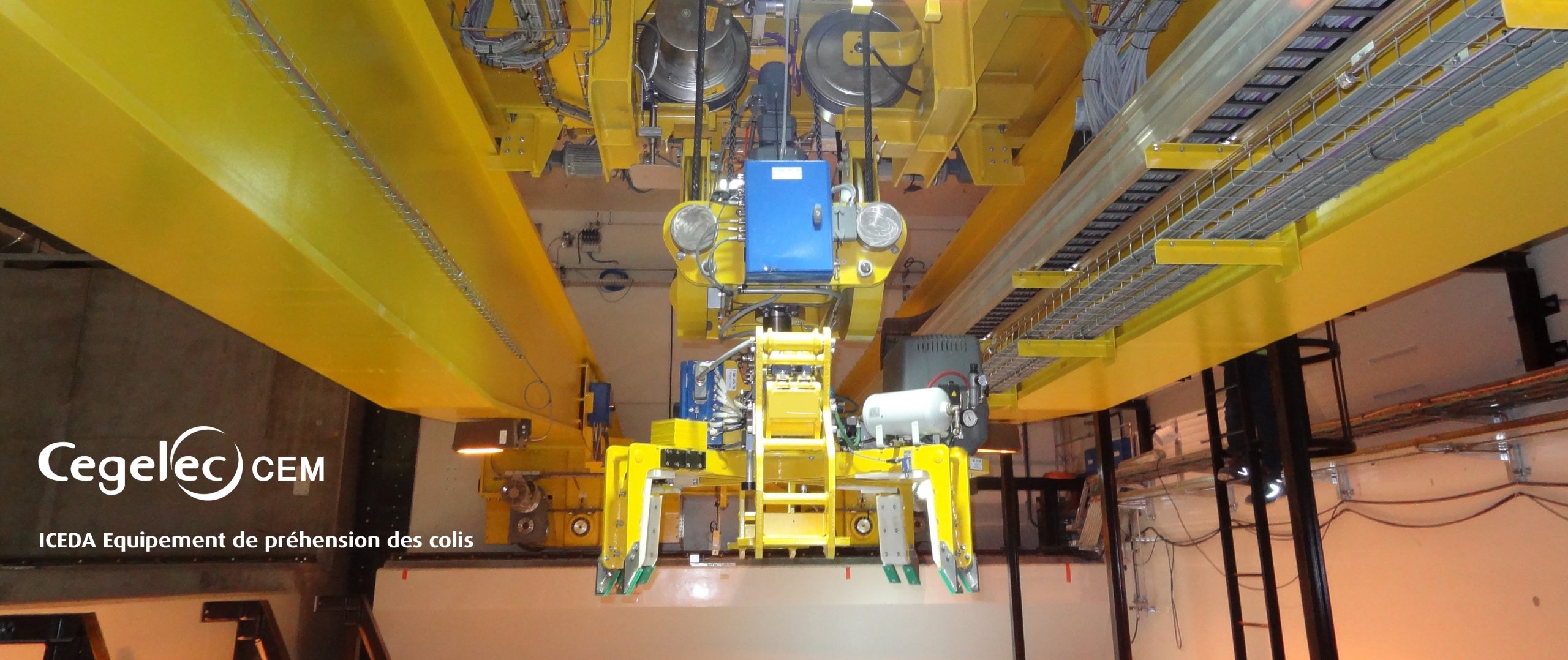 In the Cegelec CEM DNA since its foundation, high-integrity handling has been central to our growth and is an area in which we have recognised experience.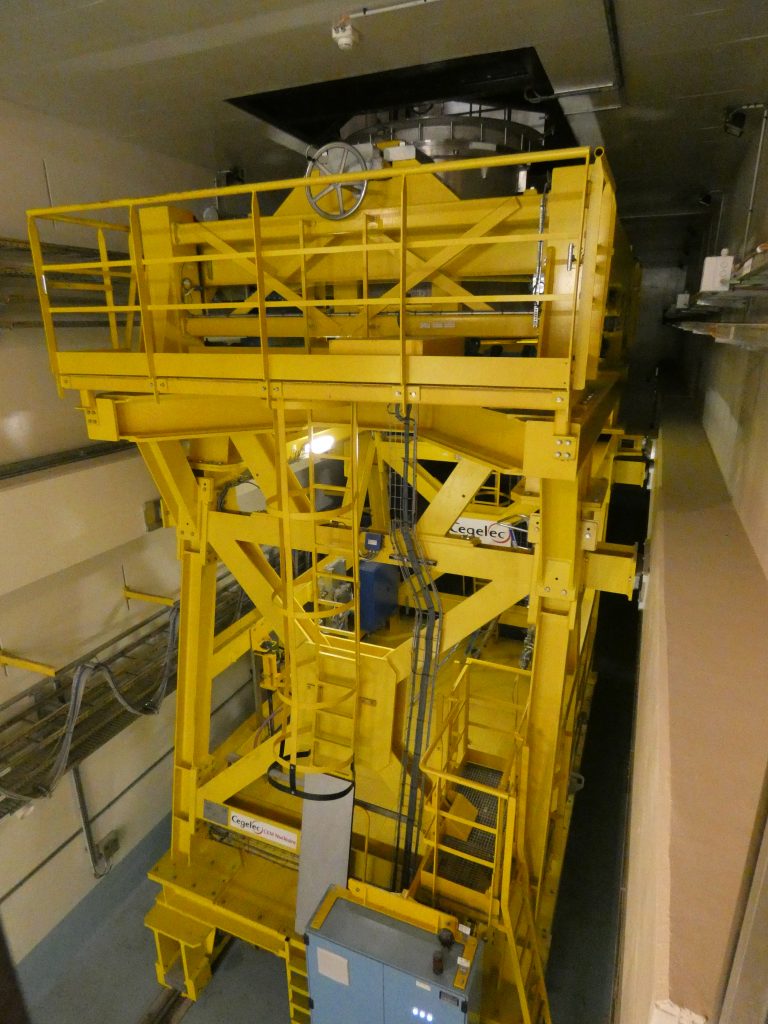 Cegelec CEM has performed upgrades for regulatory compliance and/or reinforcement on more than 200 cranes rated at 5–150 tonnes, both open and closed chain, demonstrating its capacity to adapt to regulatory requirements and the industrial needs of its customers.
This high level of expertise enables us to produce a wide range of equipment in all fields of specialised and high-integrity handling:
High-integrity cranes
Nuclear cranes for working in controlled areas (hot cells, fuel building, etc.)
Handling devices for spent fuel, transport casks and waste packages
Open or closed kinematic chains
All handling equipment: trolleys, dollies, gripper systems, handling casks, transfer tables, lifting or rotary tables, etc.
Specific tools and accessories: gripper hooks, swivel hooks, grippers, lifting beams, kinematic chain monitoring systems, etc.
Our capacities in handling engineering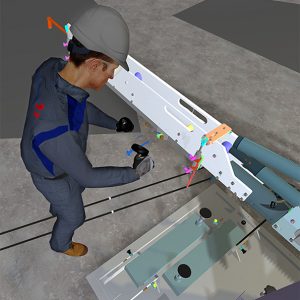 In our engineering teams, we have around 100 specialist engineers and experts in:
Mechanics and electromechanics
Electrical, instrumentation and control systems
Mechanical calculations (static, dynamic, linear and non-linear, failure modes), as well as deformation, thermal and safety calculations
From virtual reality to digital twins:
Cegelec CEM has developed a relevant and innovative software solution incorporating virtual reality, which is used by design, methods, operating and safety teams.
Our operating capacities
Our internal deployment capacities, combined with those of the VINCI Energies Nuclear Division, total more than 1000 operators qualified for work involving ionising radiation, 450 site electricians and 250 mechanics.
Safety is integrated ahead of work:
Cegelec CEM's collaborative platform enables everyone involved in a project to meet in a virtual model, regardless of their geographical location, enabling them to discuss and adjust elements simultaneously.
We prepare our operating teams using virtual reality, which is used to raise awareness and train them prior to on-site operations to limit the radiation exposure of operators during sensitive handling operations.